FORZA Garden Football [2018]
FORZA Garden Football [2018]
Lightweight Recreational Size 4 Garden Football For Use By Children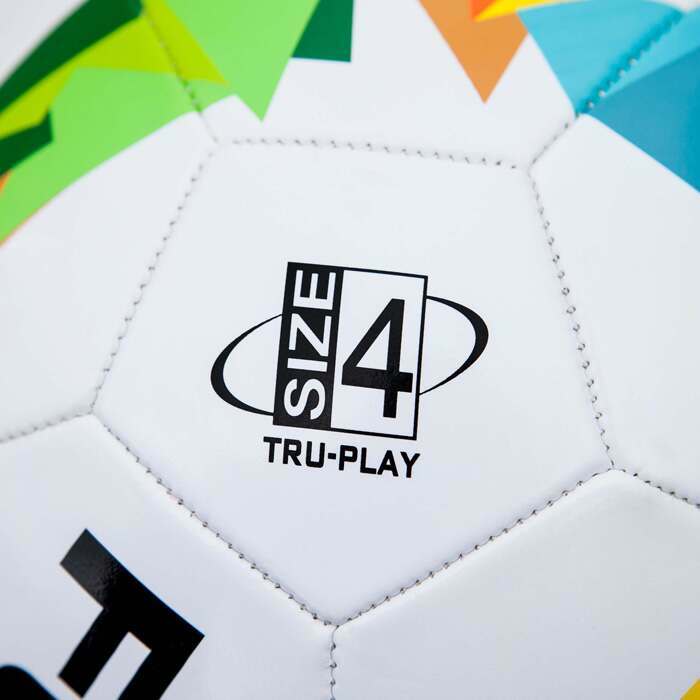 Size 4 Football For Childrens Garden Games
Designed with children in mind, this top of the range recreational football is guaranteed to enhance garden kickabouts with the family. The size 4 football is the perfect size for juniors getting to grips with the game, allowing them to learn fundamental skills and techniques before they step up to a larger football.
Lightweight And Reliable Kids Garden Football
Having been manufactured for optimal performance in the garden, the lightweight football will keep your fences, panels, windows and plant pots free from damage. Made with a TruPlay surface, this highly consistent children's ball can be used time and time again while keeping the surrounding environment in tact.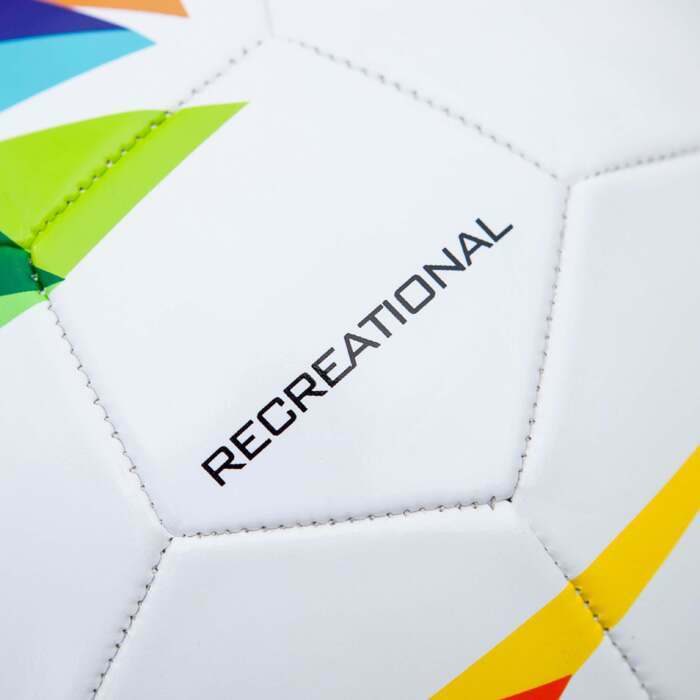 Strong Football Which Retains Its Shape After Use
No matter how often you put this garden football through its paces it won't ever come unstuck. Featuring a durable outer layer and reinforced inner bladder, the shape of the ball won't become compromised by powerful collisions with the ground, goal posts or boots. You can put your faith into this high value football.
Description
FORZA Size 4 Garden Football - Lightweight Childrens Football Balls For Recreational Use
The back garden is the perfect venue for dreams to blossom and skills to be sharpened. Kids with their sights set on the glory of Wembley Stadium can spend countless fun-filled days in the garden with this exceptional garden football. Durable and long-lasting, it is the perfect starter ball for your youngsters to take the formative steps towards the big time.
Lightweight size 4 garden football designed for recreational use by children
Highly durable outer skin and a strong reinforced inner bladder for shape retention
Classic white football with a vivid multi-coloured pattern for a modern twist
Its lightweight nature means that the ball won't break windows, panels and plant pots
30 paneled football available for purchase in packs of 1, 3 or a jumbo pack of 40
Whether they want to recreate the goal-scoring exploits of Ronaldo or whip in crosses that would make Gareth Bale green with envy, this lightweight size 4 'TruPlay' ball is the ultimate garden ball to help them fulfill their ambitions. This high quality garden football for juniors is the perfect accompaniment to family fun spent enjoying the beautiful game in the comfort of your own home.
The hard-wearing inner bladder and ultra-durable outer skin of the garden ball allows the smallest sharpshooters to wind up their best shot without fear of compromising the shape and inflation of the football. Put your feet up and relax while your youngsters have fun at a price that will make you feel like a transfer market wheeler and dealer.
This consistent and reliable garden football is perfect for junior players who want to put training hours in at home as well as families who are looking for a fun back garden activity. Similarly, primary schools where lunchtime and after school matches take place can also benefit from the undeniable high quality and value for money of this top recreation football.
Specifications
Size
Size 4 'TruPlay' junior garden football
Colour
Traditional white design with multi-coloured patterning
Quantity
Available in packs of 1, 3 or 40
Panel Quantity
Materials
Highly durable outer skin and inner bladder - maintains shape and inflation for repeated match use
Ideal for use in the garden as well as in primary schools
PLEASE NOTE: Balls are delivered flat and will therefore require inflating prior to use.
Want to chat?
Contact us here and we'll get back to you as soon as possible.
Buy today, play tomorrow
Order by 9pm for next day delivery
Questions & answers
Ask fellow customers what they think!
Hide Q&As
Questions & Answers
No one has asked a question yet!
You may also like
FORZA Training Football
£6.99
FORZA Match Football
£9.99
FORZA Fusion Astro Football
£13.99
FORZA Pro Futsal Fusion Football
£18.99
FORZA Pro Match Fusion Football
£21.99